Random Fighter Generator
TBCB 2.5 comes with a random fighter generator that you can use to create fictional fighter files to augment your universe or to create an entirely fictional landscape.
To create a fictional universe, begin by selecting the Create Boxing Universe button on the main screen.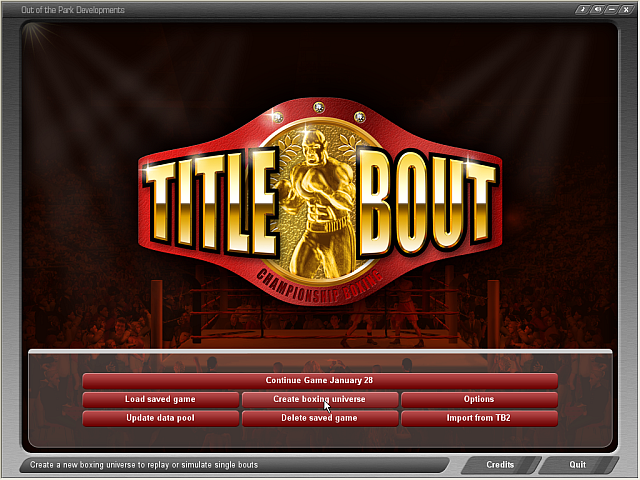 Give your universe a name.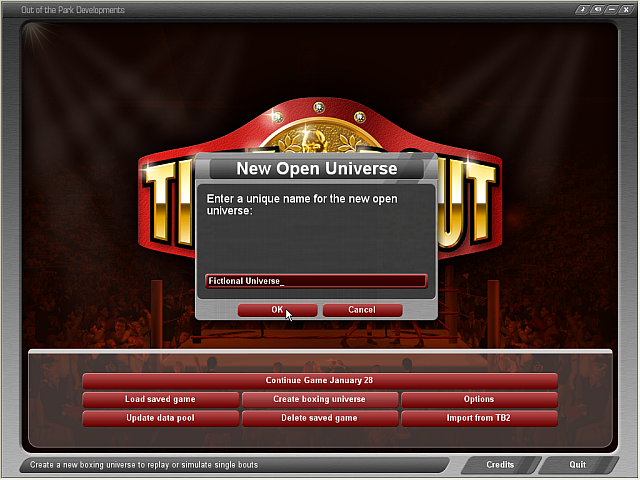 When the fighter filter dialog box appears, unselect all to create an empty universe.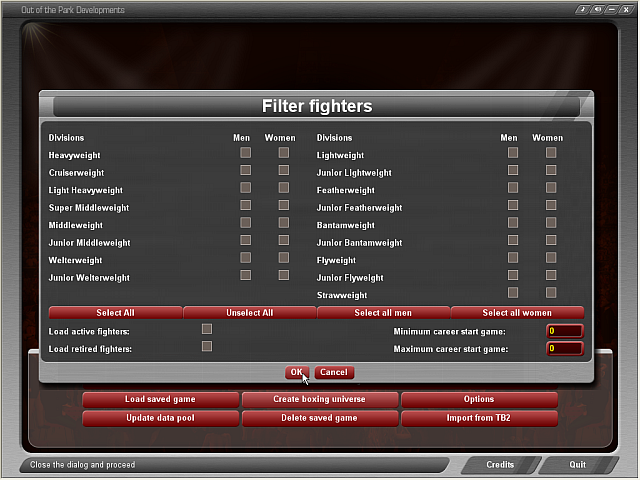 Your fighter screen in the new universe should show no fighters as seen below.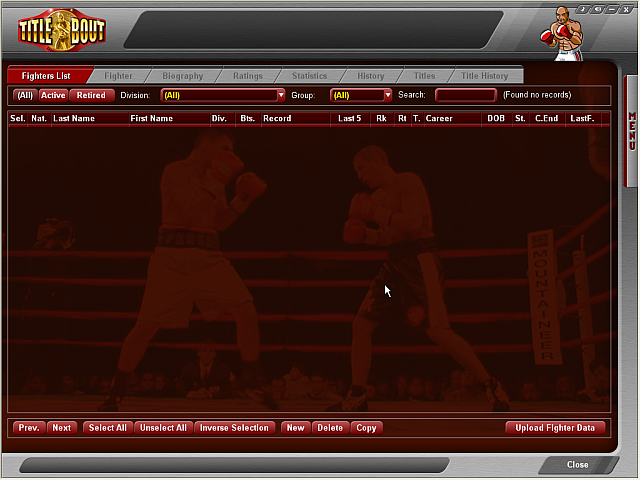 Select the RFG button shown below next to the cursor.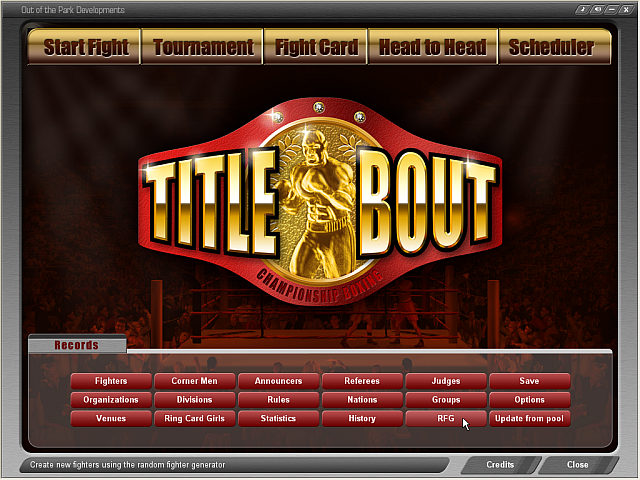 The RFG dialog box is rather straight forward; in the example below we are requesting 5,000 fighters from all divisions from random countries. For overall rating, realistic is selected to mirror the database pool rating distribution. You could also select random or a specific overall rating.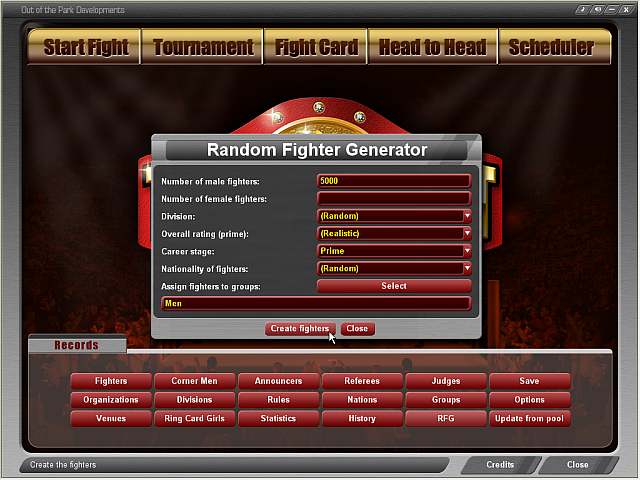 In less than a minute, the process is complete.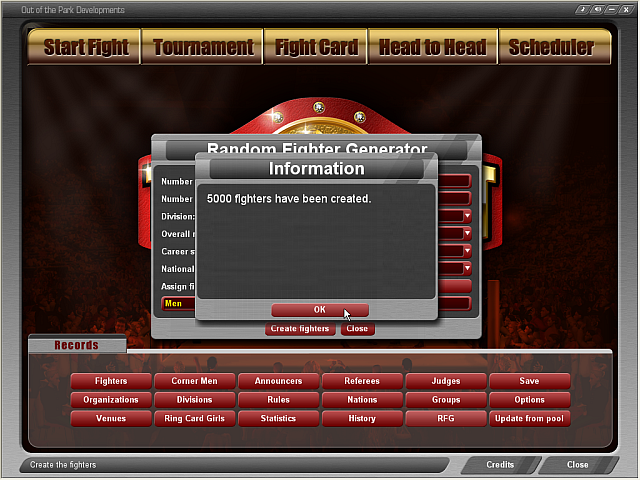 Now, instead of a blank fighter screen, we have 5,000 fictional fighters ready for action.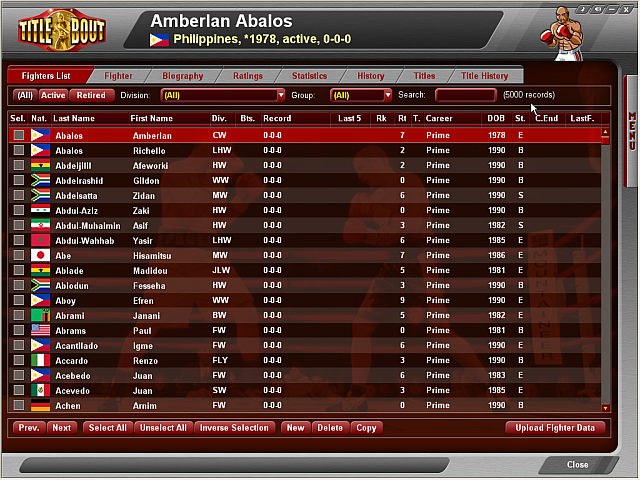 You can also create a group of fighters with a very narrow set of criteria. In the example below, we are requesting 10 heavyweight tomato cans from the Bahamas be created.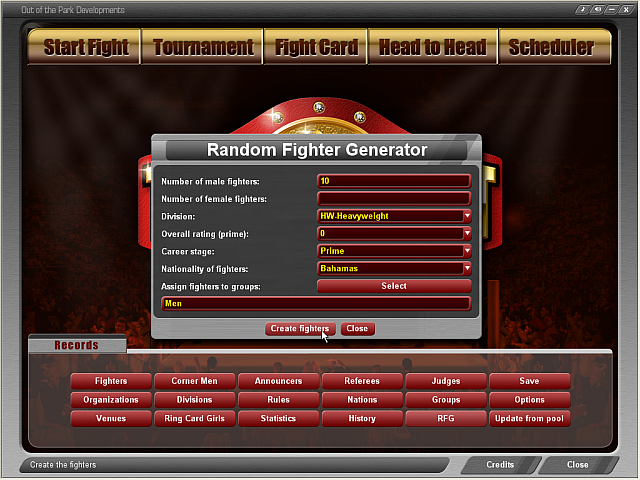 Within a few seconds, said Bahaman tomato cans are at your service.