Mass edit feature
TBCB 2.5 has mass edit functionality that allows you to make global changes to any size group of fighters.
To access the mass edit screen, check the boxes to the left of the desired fighters (or use the select all button at the bottom of the screen) and mouse over the right side menu as shown below.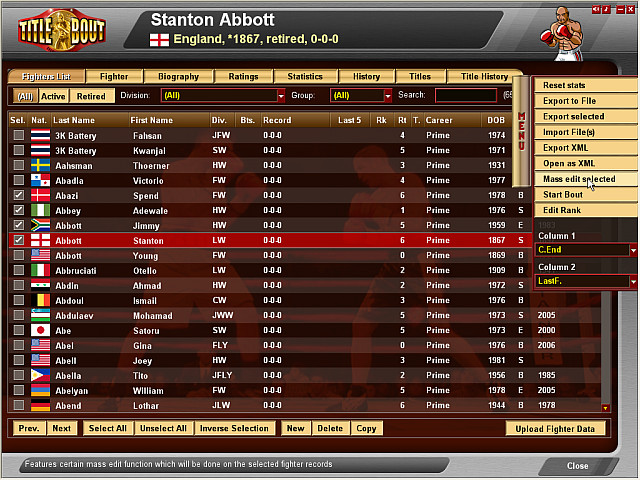 When you click on the mass edit bar, the pop up shown below will appear.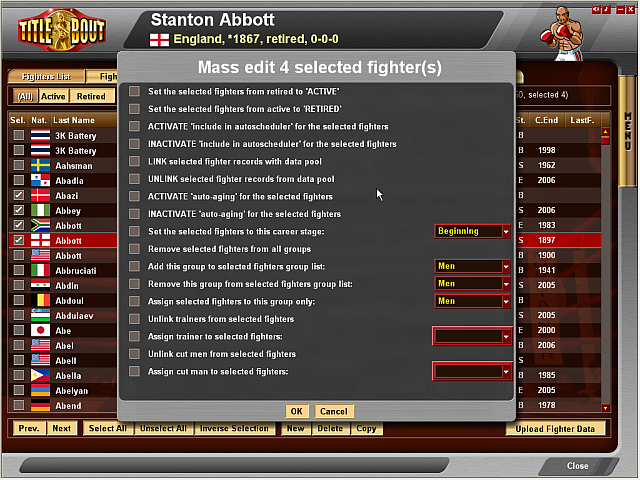 OPTIONS AVAILABLE FOR MASS EDIT:
(Please note that all the following screen shots depict the effected item on a fighter file that can be manipulated through the mass edit interface. Should you wish to edit any of these features for a single fighter manually, you can reference these images to locate the location of various items.)
Setting selected fighters to retired or active. These selections will change all selected fighters to active or retired which is located on the fighter card shown below.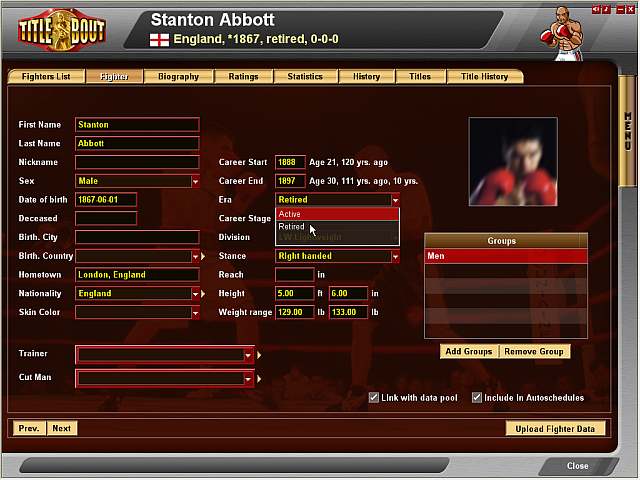 Active / inactivate include in auto-scheduler and Link/Unlink records from data pool will change the two associated check boxes on the fighter card seen at the bottom of this next screen shot.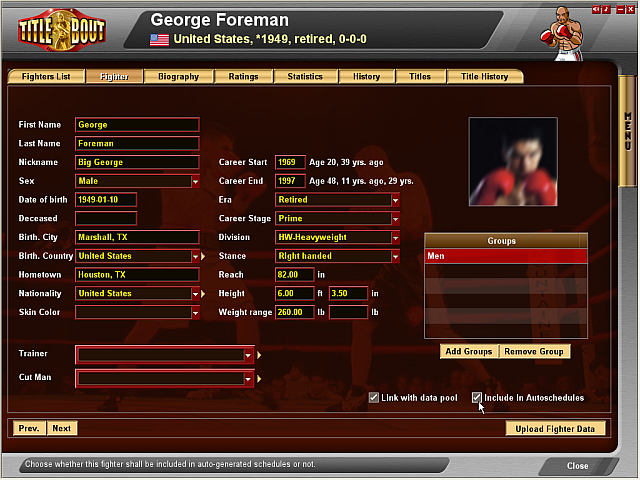 Activate/Inactivate auto-aging will check or un-check the box found on the fighter rating record screen next to the mouse below.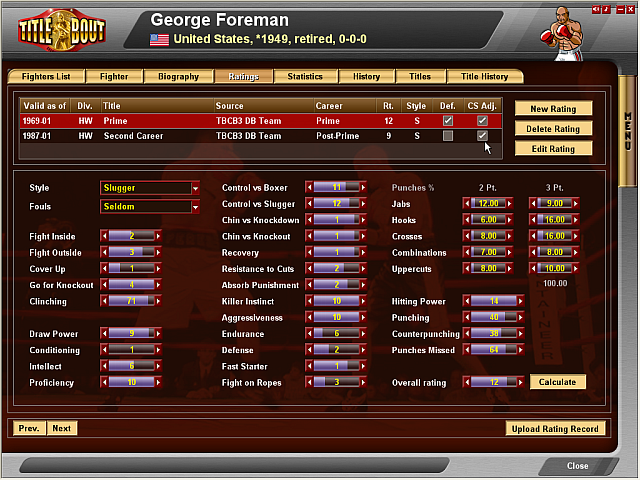 Set selected fighters to this career stage will change the default rating record of the fighter to the career stage selected in the drop down box. If no rating record exists for the selected career stage, a rating will be auto generated and set as the default.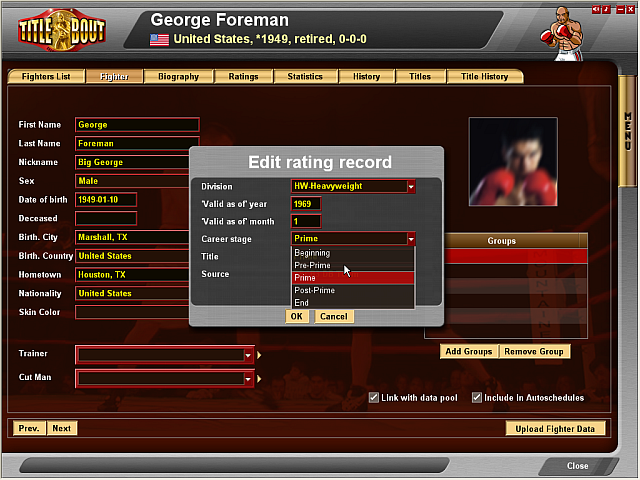 Remove from / assign to groups selections allow you to manipulate fighters into or out of groups for all selected fighters. Two groups come loaded with the game (Men & Women) but you may create as many as you desire.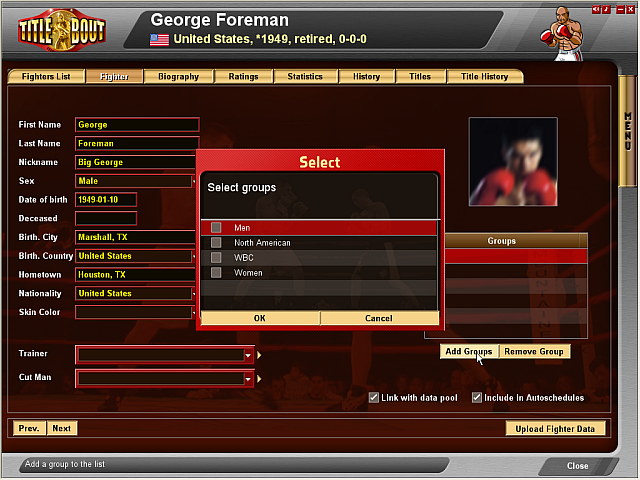 Assign / unlink trainers and cutmen allows you to mass edit the cornermen that are associated with the selected fighters.