Link fighters with data pool
Link With Data Pool
Within your universe, there may at times be fighters that you do not want to be updated from the data pool. The key to linking with the data pool is the boxrec.com ID number located on the individual fighter bio screen. TBCB 2.5 recognizes a file for updating by crosschecking this field.
There are three ways that you can avoid having a file within a particular database updated from the pool:
1) Simply never update the universe (game) from the pool.
2) Uncheck the 'Link with Data Pool' box on the fighter record screen as shown below.
3) Remove the boxrec.com ID number from the fighter bio screen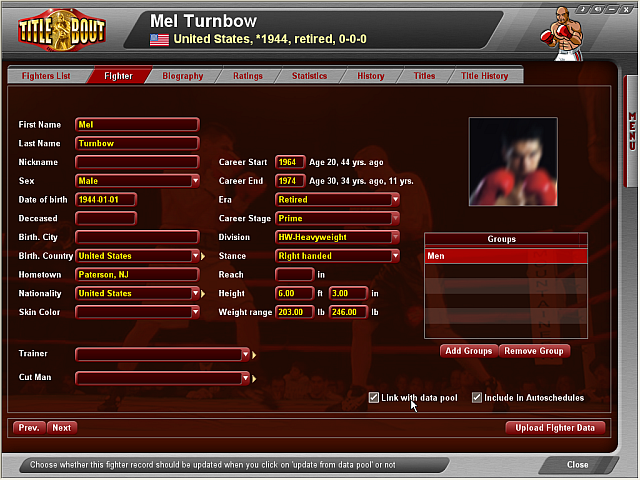 Options 2 and 3 above will allow you to update a game universe while excluding certain fighters within that universe from alteration. Please note that any file updated from the pool will retain any in-game fight history, stats and user notes.
Option 2 can be done for groups of fighters large and small with the mass edit feature. To mass edit the "Link with Data Pool" checkbox, simply check the fighters that you want to edit on the left side of the fighter list and open the Mass Edit menu from the right side menu field as shown below.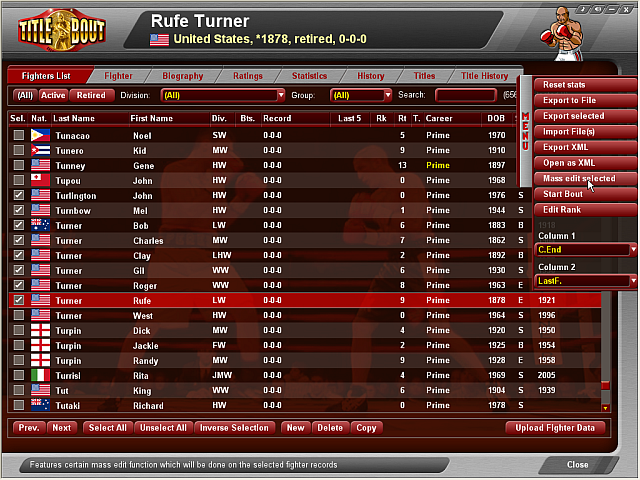 Check the box marked 'UNLINK selected fighter records from data pool' and click OK as shown below and all selected fighters will be unlinked.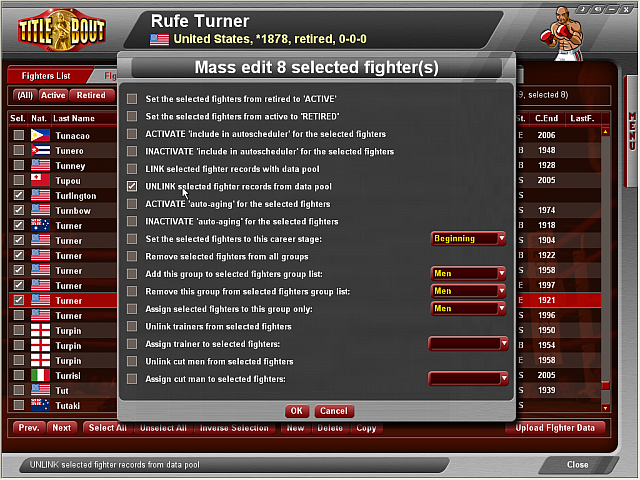 For an explanation of the database structure and the Data Pool, please see this.