Database pool web frontend
The web-based database that feeds your local data pool can be viewed at http://tbdata.ootpdevelopments.com/
The database is searchable by last name or country. Clicking on the external link to the left of the fighter name will take you to the fighter's boxrec.com page. The Record link to the right will bring you to a page (shown below) indicating the fighter's personal information, bio and rating record entries (not visible here) contained in the database.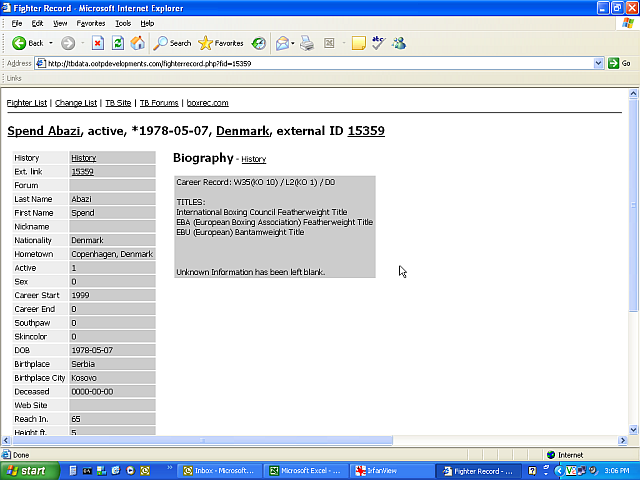 The History link will show you who has made changes to the record and when.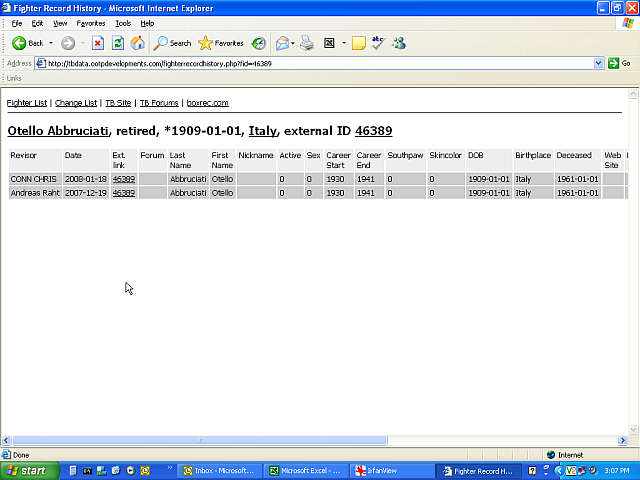 Anything highlighted in yellow has been changed or added.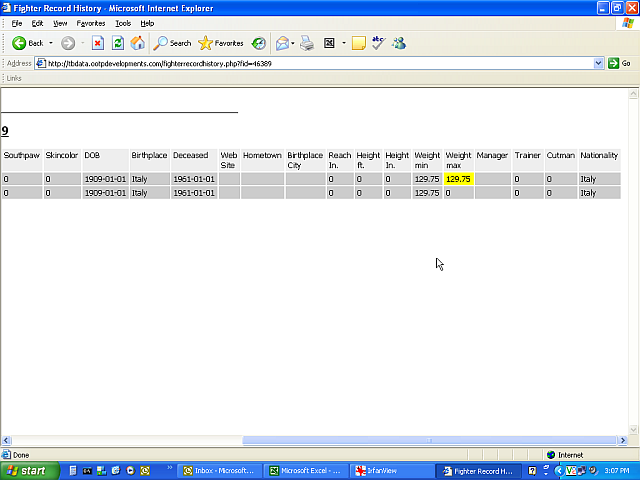 From any page, you may click on the change list at the top of the page to see what has been recently updated or added.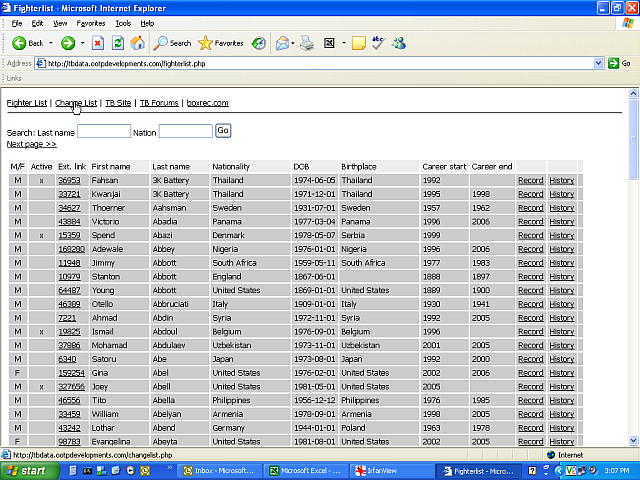 A page will appear with entries in chronological order indicating updates and additions.
Items will appear as 'changed' or 'new'. By clicking on a specific item, you will be taken to a page showing just the item that was changed. The old item will be grey or white with the update shown in yellow.