Capture Screenshot
TBCB2.5 allows the user to capture a screenshot anywhere within the game at the click of a button. Simply hit the F9 button on your keyboard when you want to print the screen and a dialog box will pop up.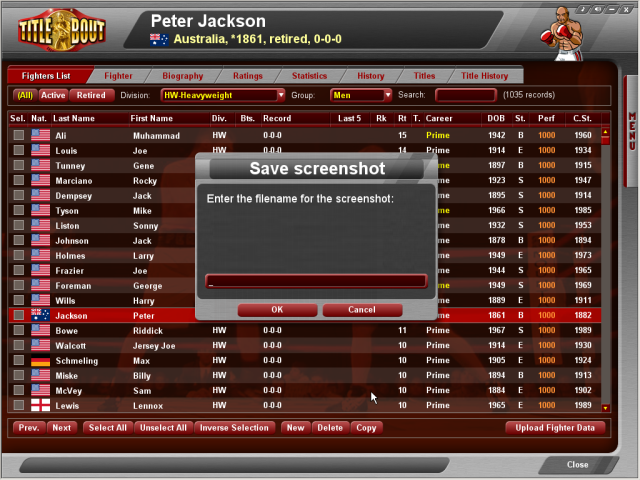 Once you enter a name for the screenshot and hit enter, the game will ask you if you want to save a smaller version also. (640x480)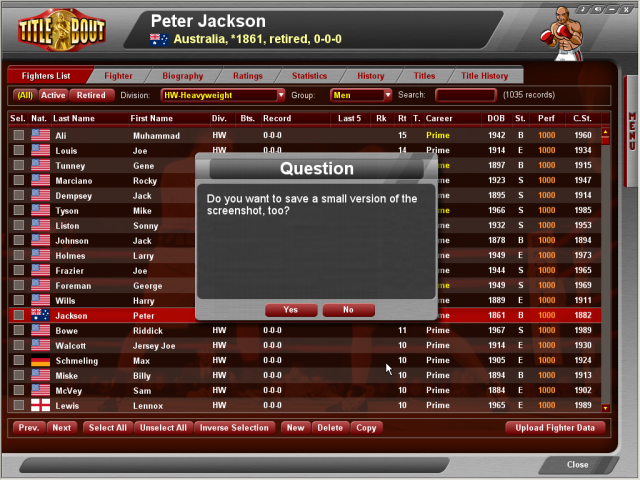 The screenshot is saved in your "my documents" folder. Go into the Out of the Park Development folder and click on your TBCB2.5 folder. There you will see a folder for screenshots. For example the path to mine is C:\Documents and Settings\Owner\My Documents\Out of the Park Developments\Title Bout Championship Boxing 2.5\Screenshots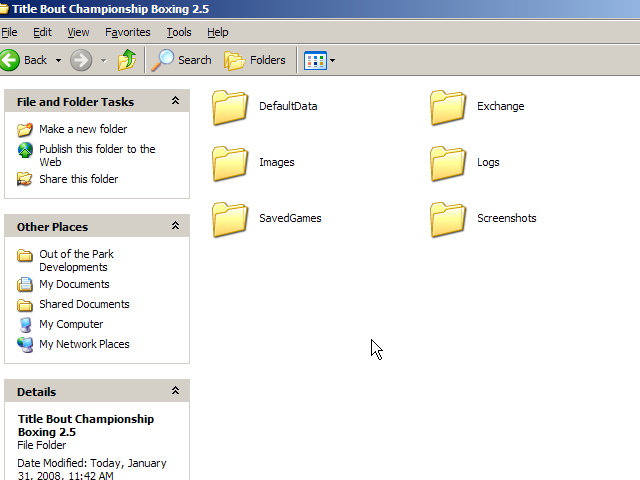 Inside that folder you will see the two copies of the screenshots you just saved.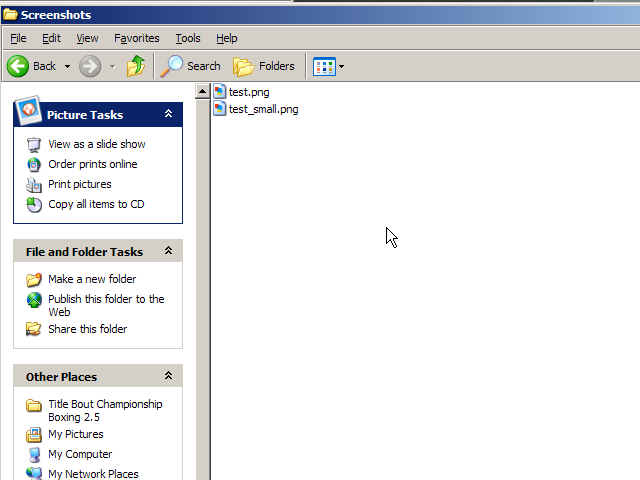 Unfortunately at this time the screenshot is still to large of a file to post on the OOTP forum board so it will need to be changed to a jpg file in order to post. That can be done in any picture editing program.