Be a judge
Be a judge
TBCB 2.5 allows you to be a judge in the bout. The first step in doing this is creating yourself as a judge. This is done within your universe. Click the judges button in the records section on the main screen. Then click the new button at the bottom. Fill in all the information there. The scoring section is % out of 100% on how you will score the round (see example). Click the "That's Me" button at the bottom of the screen. Then click save.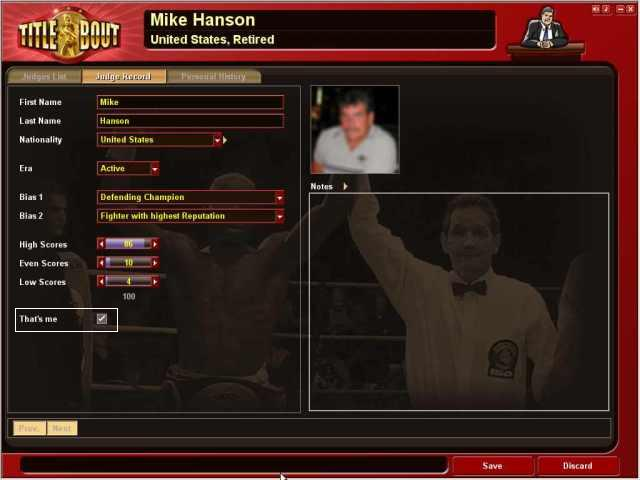 Once you have done that you have to select yourself as one of the judges in the bout. You do this from the fight options screen.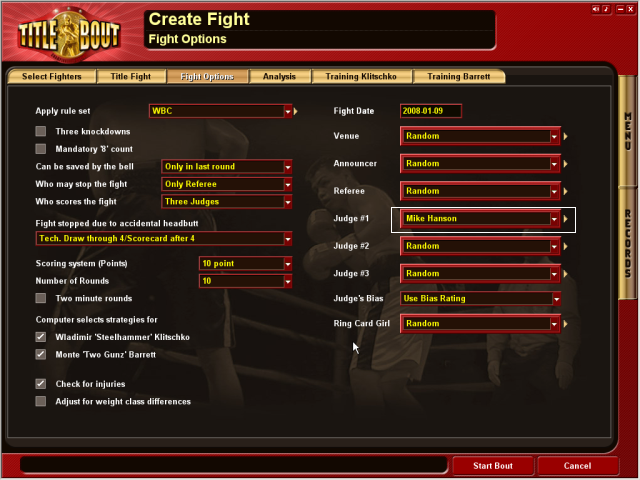 When the round ends and you hit proceed, a box will pop up asking you for your score of each fighter.
When the fight is over your scoring will count as one of the three judges!